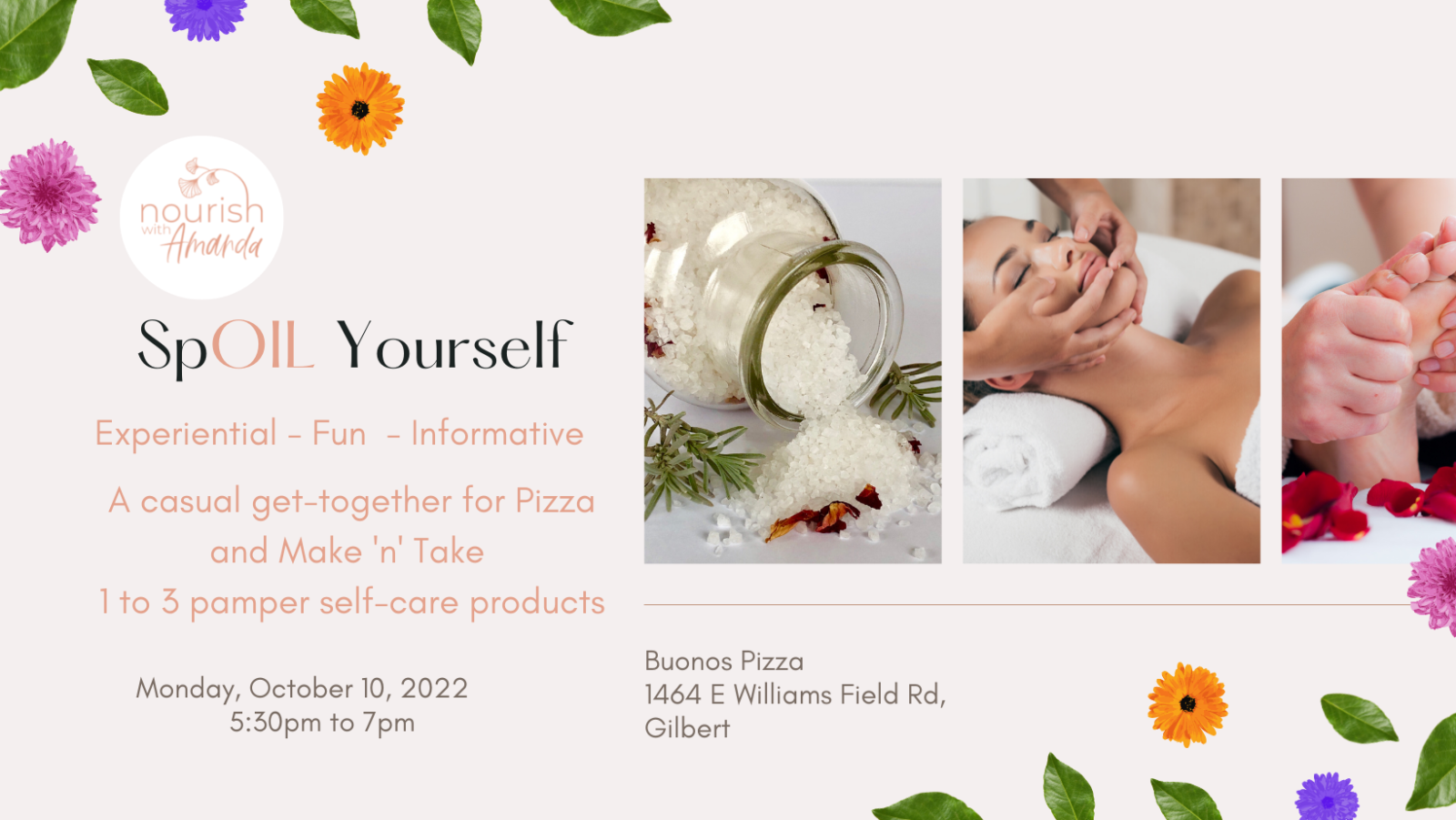 Oct 10, 2022 05:30 PM

–

Oct 10, 2022 07:00 PM

Pacific time
Do you have a busy life? Has self-care taken a back seat in your life? If we don't take care of ourselves, we're unable to take care of others.
Reconnect with the value of You!
Come join us for a casual catch-up and make 1 to 3 self-care products to help encourage you to take some pamper time-out!

You will have the choice to make any or all of the following pamper care products
> Soothing Bath Salts or Shower Vapor Discs
> Pampering Facial Mask
> Back-to-Sleep Foot roller
All products will be made with natural ingredients and beyond organic Essential Oils.


Cost to people who register by Thursday, October 6
$15 to make all three products
Cost to people who register by Monday, October 10 - If any products are available left to make
$20 to make all three products

Pizza purchases at own cost.
The first hour will be pizza and social.

Cancellation Policy:
Tickets are transferable (preferred option) and refundable.
👇Click below on 'Learn More' to register for this event.