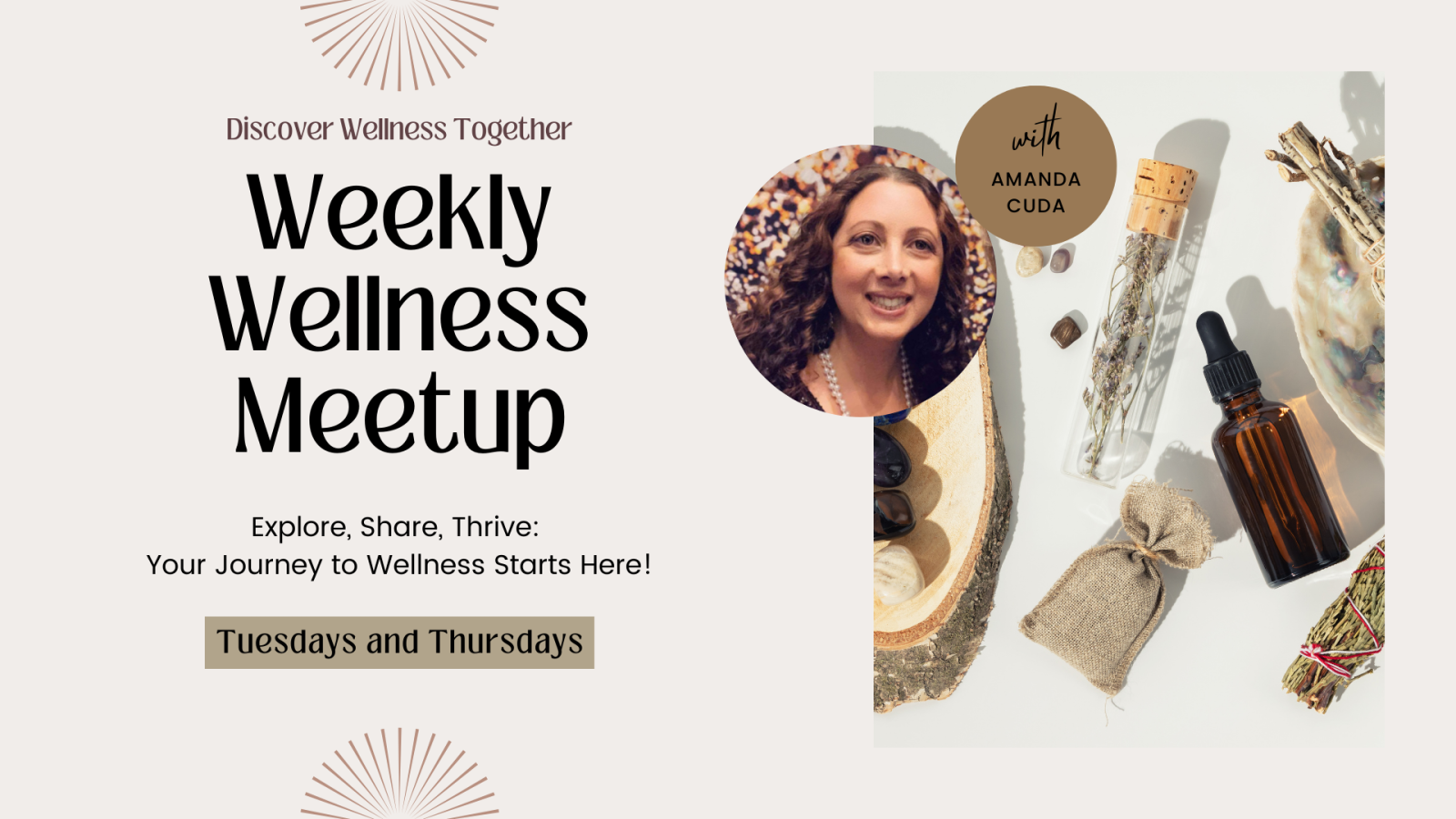 Nov 28, 2023 10:00 AM

–

Nov 28, 2023 11:00 AM

Mountain time
Welcome to our Weekly Wellness Meetups! Join us virtually every Tuesday morning from 10:00 AM to 11:00 AM PT/MST on Zoom for an engaging and informative journey into the world of holistic health and Essential Oils.
𝗪𝗵𝗮𝘁 𝘁𝗼 𝗘𝘅𝗽𝗲𝗰𝘁:
𝗪𝗲𝗹𝗰𝗼𝗺𝗲 (𝗙𝗶𝗿𝘀𝘁 𝟭𝟬 𝗠𝗶𝗻𝘂𝘁𝗲𝘀):
Our meetups kick off with a warm welcome.
𝗘𝗱𝘂𝗰𝗮𝘁𝗶𝗼𝗻𝗮𝗹 𝗦𝗲𝘀𝘀𝗶𝗼𝗻 (𝗡𝗲𝘅𝘁 𝟮𝟬 𝗠𝗶𝗻𝘂𝘁𝗲𝘀):
Dive into the meetup with a focused educational topic. Our experts will guide you through the fascinating world of holistic wellness and essential oils.
𝗤&𝗔, 𝗧𝗲𝘀𝘁𝗶𝗺𝗼𝗻𝗶𝗮𝗹𝘀, 𝗞𝗶𝘁𝗰𝗵𝗲𝗻 𝗧𝗮𝗯𝗹𝗲 𝗖𝗵𝗮𝘁 (𝗟𝗮𝘀𝘁 𝟯𝟬 𝗠𝗶𝗻𝘂𝘁𝗲𝘀):
The heart of our meetups is your participation. Share your questions, and personal testimonials, and engage in authentic kitchen table-style conversations. This is where the magic happens as we learn from each other's experiences.
Upcoming topics:
Nov 28 - Sweet Sleep Class
Dec 12 - Sacred Aromas: Oils of the Bible
USA Times:
EST: 12:00 PM - 1:00 PM
MST: 10:00 AM - 11:00 PM - Arizona/Colarado
PST: 9:00 AM - 10:00 AM - California
UK & EU Date & Time:
𝗟𝗼𝗰𝗮𝘁𝗶𝗼𝗻: Virtual meetup on Zoom.
How to get the most out of this meetup:
Make yourself a cup of tea and grab a glass of water
Grab a pen and notebook
You will have many opportunities to interact, engage, and ask questions.

Remember to share speaking time, respect each other's contributions, and maintain a non-judgmental, open atmosphere.
Register now to reserve your virtual seat and get the Zoom link!